09. Oct 2020
Intelligent visit management for hospitals and nursing homes
The visiting regulations imposed by the Corona pandemic, pose new challenges for hospitals and nursing homes, particularly in the area of admission control. XITASO has designed the digital solution PLANFOX Visit Management using its expertise in the healthcare environment, and has already successfully implemented it, for example, at the University Hospital in Augsburg. This has led to a significant facilitation of the admissions situation for the hospital staff as the pre-registration from home leads to a faster check-in and thus to shorter queues at the entrance.
The reception becomes an admissions control, all visits must be documented without omissions and be GDPR compliant. And, should an infection occur, the visit data must be evaluated immediately. Challenges that are difficult to master with traditional paper processes.
The Augsburg University Hospital comprises a total of 23 clinics and three institutes and is a large concern with more than 6,000 employees. Care director Susanne Arnold is convinced:
"The operation is simple and makes it easier to work on the reception in a sustainable way. This also brings more comfort for our visitors. With the PLANFOX solution, we have succeeded in reorganizing our visit management process."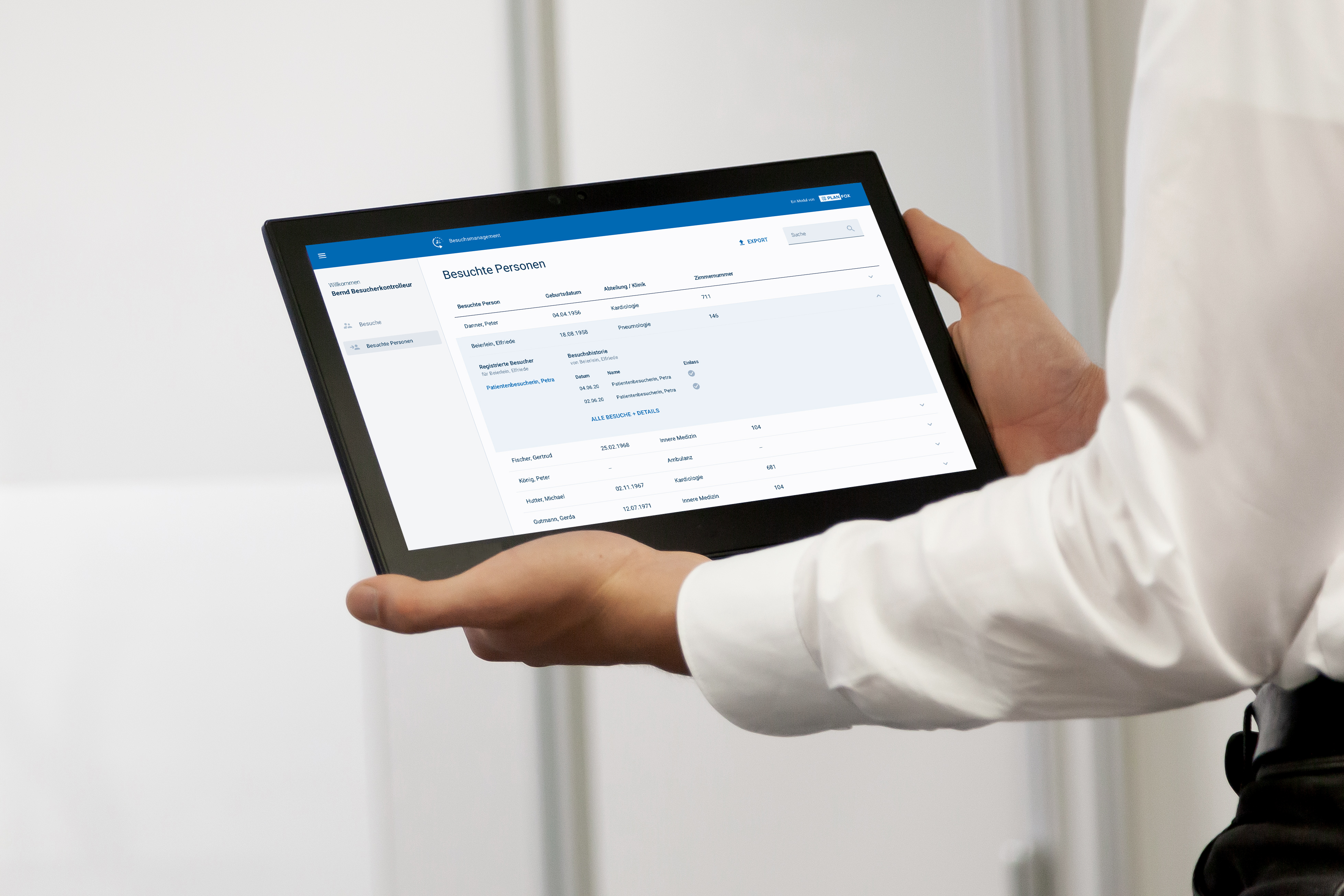 Since the data is stored digitally, there are many possibilities for evaluating and displaying the data according to search criteria. For example, all visits per patient and per room can be viewed quickly, as is necessary in case of infection. Thanks to the optional interfaces with the hospital information system and user management, PLANFOX visit management integrates seamlessly into the IT landscape of the facilities, and thereby prevents data redundancy and maintenance.
PLANFOX Visit Management can be installed either in the ISO 27701-certified cloud or in the IT landscape at the customer's site. In both variants, all data is processed securely and GDPR compliant.
For more information, visit www.planfox.de/en.
The advantages at a glance
Reduced staffing numbers at admission control including pre-registration
Reliable collection and documentation of data with extensive evaluation options
Quick reaction in case of infection
GDPR compliant data storage and compliance with legal requirements
Increased levels of satisfaction among visitors